Indian Cornmeal & Berry Dessert

This unusual dessert was found in an American Indian cookbook.
Directions
Soak the cornmeal in the water. Melt the butter in a large pot the add the cornmeal mixture. Heat slowly, stir constantly for 15 minutes, or until thickened.
Add the juice, berries, & nutmeg then bring to a boil, stirring constantly. Then add the cream & maple syrup, blending throughly.
Add the eggs & remove from the heat, stirring until the mixture stops bubbling. Serve either hot or chilled.
Reviews
Most Helpful
This was delicious! I used cranberry juice and blueberries and reduced the maple syrup to half the amount. Also I used mace instead of nutmeg. I'll make this again, it's so easy and tasty! Thanks for posting.
Made for Ramadan Tag 2010.

Yummy! I served this like warm grits and used frozen strawberries which I microwaved (to thaw) and thereby creating it's own juice. I made half the recipe and got about 3 cups from it, which made 2 servings. This is delicious and quick to make. It only took about 5 minutes to thicken. I only used half the maple syrup called for and sprinkled a bit of sugar and added more berries just before serving. Very unique, and very delicious, this would make a great fruit dip also!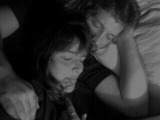 This is an interesting recipe & the dessert is tasty, though totally different from what I'm used to, which is probably the main reason I enjoyed making it! I used a blueberry/cranberry juice & the berries were blueberry! We had it warm & later chilled, & I think I prefer it chilled! [Tagged, made & reviewed in Newest Zaar Tag]