Indian Chickpea Ragout With Vegetables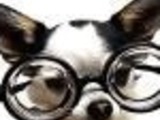 A very healthy and fresh tasting ragout by way of Julie Sahni. Delicious with some naan or pita on the side. If you can find Greek yogurt, all the better. And if you are watching calories, non-fat yogurt is just fine.
1⁄2 cup fresh cilantro, chopped
1⁄2 cup cucumber, peeled, seeded, diced
1⁄2 red onion, finely chopped
1 cup plain yogurt
3 tablespoons vegetable oil
1 teaspoon cumin seed
1 teaspoon fennel seed
1 teaspoon red pepper flakes, crushed
2 tablespoons ground coriander
1 cup onion, chopped
1 tablespoon fresh ginger, grated
1 medium zucchini, cut into 1-inch pieces
1 bell pepper, peeled, seeded, cut into 1-inch pieces
3 cups chickpeas, cooked
1 1⁄2 cups tomatoes, peeled and diced
2 tablespoons tomato paste
kosher salt & freshly ground black pepper
Directions
Combine the cilantro, cucumber, red onion and yogurt and mix well; place in serving bowl and refrigerate until needed.
In a large sauté pan, heat the oil over medium high heat, and add the cumin, fennel, pepper flakes, coriander and onion and sauté until the onions are lightly browned, about 8 minutes.
Add ginger, zucchini and bell pepper and mix well.
Pour 1/3 cup of water over the vegetables, cover and reduce heat to low and simmer about five minutes.
Fold in the chickpeas and the tomatoes and increase heat to medium high and cook uncovered until the ragout is heated through and the sauce is thick, about five minutes.
Season with salt to taste and generous sprinkle of freshly ground pepper.
Serve ragout garnished with the cilantro yogurt mixture.
Most Helpful
Very nice. I also halved the fennel seed and upped the cumin, for my taste preferences. I used a 400 gm tin of diced tomatoes and no water. I really like the yogurt too, it is just how I like raita to be. Thick not runny. Yum! Could add more vegetables if you like, we used a couple asparagus that needed using up. Thanks
Having read the previous reviewers comment about the heat, I started off with 1/2 teaspoon of red pepper flakes and adjusted at the point where the chickpeas and tomatoes (fresh and paste), eventually adding the whole amount. For me, it was not the heat but the amount of fennel that needed some tweaking. The fennel flavor was so strong, I could barely taste the cumin or vegetable flavors. The addition of the raita like topping tamed that flavor a bit but I wanted the ragout to stand more in balance on it's own. I really enjoyed the combination of vegetables included, but found the cooking times were a bit off. By the time the sauce developed a bit, the zucchini and peppers were a tad bit mushy. Next time, and there will be one, I will cut the cooking time in Step 4 to just 2 minutes and add the 3 minutes to Step 5. This last thing is really very minor and did not stop any of us from enjoying the meal.

Wooha, that's hot stuff! I put in half of the red peper flakes called for in the recipe, and by the end of a serving I could breathe fire. However, with the amendment of much less red pepper, I will gladly make this dish again. The crunch of the fresh veggies, and soothing mushiness of the chickpeas and the cooling creaminess of the yogurt mixture make for a very pleasing dish. Even my meat loving other half agrees we can do this again.