Indian Chicken With Coconut Milk

By James Peterson, from Fine Cooking #31. If you don't have ghee or clarified butter, try sautéing the chicken in a combination of butter and vegetable oil. Serve this chicken with rice and garnish with chopped cashews and cilantro.
Directions
Season the chicken with salt and pepper and cook it in the ghee in a large skillet over medium heat on the skin side to brown it and to render the fat from the skin, about 15 minute Turn the chicken over and cook on the bone side for about 5 minute Remove the chicken from the pan and reserve.
Pour all but 2 Tbs. of the fat out of the pan and stir in the onion, garlic, chiles, and ginger. Cook over medium heat while stirring frequently until the onion lightly caramelizes, about 15 minute Add the curry powder and sauté until fragrant, about 2 minute.
Add the chicken stock to the pan, scraping up any browned bits, and return the chicken pieces to the pan. Bring to a boil, reduce the heat, and simmer, covered, until the chicken is firm to the touch and cooked through, 20 to 25 minute Add the coconut milk, simmer until thickened (3 to 5 min.), and remove from the heat. Transfer the chicken to shallow serving bowls, spoon the sauce over, and sprinkle with the chopped cashews and cilantro.
Most Helpful
You know it's going to be good if you're drooling whilst reading the recipe!! Fabulous tastes! Tasted just as good as I hoped it would
I'm not usually this harsh when rating recipes, but this was really bad. Apart from halving the recipe, I followed it exactly. It ended up greasy, and aside from the coconut flavor, it was really bland. I definitely won't be making this again, nor would I recommend it. Sorry, Ev.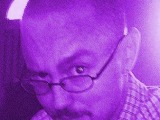 wonderful! what a beautiful tasting dish