Incredibly Easy Lemon Curd, Ecuadorean Style.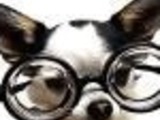 I couldn't believe this recipe until I saw it made, so I wrote it down. These Ecuadorean chefs sure know how to use a blender.
Directions
Mix the cornstarch in the water.
Put all ingredients into the blender and blend until smooth.
Pour from the blender into a saucepan and cook over low heat until it thickens.
Done!
South American magic.
Reviews
Most Helpful
I don't know if this were any easier than a standard lemon curd recipe but it doesn't matter because it was very yummy! I cut the recipe in half but used the same amount of lemon juice.
This would be good, too substituting other citrus-orange, grapefruit, etc. I tried a small amount on a slice of brown sugar shortbread and was wise enough to give the rest to my mother in law who swiftly scooped up the jar in her arms, dashed out the front door and drove away down the street 'burning rubber' as the saying goes... I regret giving the jar away as I type this review. ;) Reviewed for Veg Tag/June.

This is a fantastic low cal recipe. It actually took a long time on the double boiler but after 20min on the stove I put it in the microwave at low power for a minute and voila! that did the trick. So am sure this can be made completely in the microwave with good results.
Very easy, very tasty, I made two batches, put it in pretty jars and gave them away for Mother's day