Incredibly Easy Key Lime Brownies
rpgaymer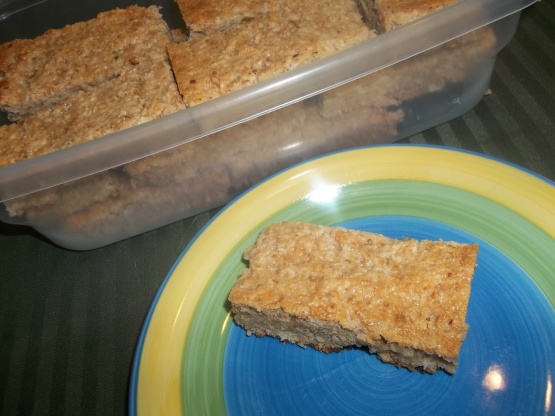 You don't even have to break-out the mixer for this one!

These were delicious and reminded me of macaroons flavored with lime. I doubled the recipe for a 9x13 pan, using the zest and juice of 3 largish limes, 1-7 oz package of coconut, 2 cans of sweetened condensed milk andd 1-12 oz. box of vanilla wafer crumbs. I'm posting these amounts just to avoid measuring anything. I still baked it for about 25 minutes in a dark metal pan.
Mix all the ingredients together and pour into an 8"x8" pan sprayed with vegetable spray.
Bake at 350°F for 25 minutes.
Cool in pan and then cut into squares.