Incredibly Awesome No Fail Spaghetti Sauce

This recipe came about through a lot of trial and error. My guinea pigs...I mean my family and friends finally gave it two thumbs up this week when we had it for Christmas Eve. It makes a lot so I freeze the leftovers and use it either for another course of spaghetti or for lasagne. I start this around 9 a.m. and we eat at 6 p.m. You really don't have to simmer it as long as I do, but it really marries the flavors. The longer the simmer the better the taste! It could be made the night before and heated through, refrigerated, then thrown in a crock pot on low all day. Or the morning of, then either simmer on the stove top or in the crock pot. If planning to simmer on the stove, make sure you use a large, heavy, thick bottomed pan. Adjust the garlic to your taste. By smashing the garlic before you mince it, the skin comes right off and you release the oils and more flavor. When it comes to the tomatoes and the sauce, try to use the unseasoned. The beef broth adds a depth to the sauce. Cook time is for the shortest time it should be simmered.
Directions
Brown sausage in large heavy pan.
When sausage is 3/4 browned, add ground chuck and cook until both sausage and chuck are browned. Drain, leaving a little of the fat in the pan.
Add onions and garlic, sweat for 3-4 minutes.
Add tomatoes, tomato sauce , tomato paste and water. Mix together, then add spices. Stir well and barely bring to a boil.
Stir in wine. Bring to a boil again.
Simmer at a low boil for as little as an hour or for as long as 7-8 or more in a crock pot.
Most Helpful
FABULOUS. This sauce even smelled heavenly as it simmered away on my stovetop. I thought all the flavors melded together beautifully. The sauce is perfect and I wouldn't change a thing. I loved the Italian sausage flavor. Yum! This made enough for a pound of spaghetti noodles PLUS enough to portion away in the freezer for another pasta night. Thanks for posting your creation. It was truly wonderful. ~Made for Spring 2010 Pick-A-Chef~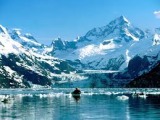 Ooh, this made the house smell wonderful! I did this in the crockpot while DH and I were out visiting my family for Easter. Since I wasn't making it for a specific meal that day, I let it cook from 2:30 in the afternoon until 11pm. This makes a nice hearty meat sauce, and the red wine gives it so much flavor. I browned the meats, cooked the onion and garlic and mixed all the other ingredients in on the stovetop, then transferred everything to my crockpot to simmer for the day. This made a batch big enough that I will definitely get at least 3 or 4 meals out of one pot of sauce. Thanks for posting! Made for PAC Spring 09

Outstanding. I was asked for the recipe the next morning. I did make three changes, though. I used fresh diced tomatoes and fresh chopped herbs from the farmer's market, and I added mushrooms. Otherwise: to the letter, and simmered uncovered until thick, about two hours. Note: at the point where all ingredients are mixed and simmering just begins, the flavor is radically strong. But after simmering it mellows to perfection. Thanks, Food.com - this one's a keeper!