Incredible Salad Dressing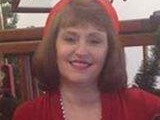 Again....another "Quick Cooking" recipe. I live and breathe by this magazine...lol. This is a very impressive salad dressing. The last time I had company, I put all of the ingredients in the blender and waited until the company came to blend everything together. I got a lot of "ooohs and ahhs" and they loved the taste.
Directions
Combine all ingredients in a blender.
Cover and process until blended.
Refrigerate any leftovers.
Most Helpful
Yummy! Trying to get away from the supermarket shelf stable dressing. A lot of them taste like rancid oil to me any more. I made this with balsamic vinegar, canola oil and instead of using celery salt, I used celery seeds to reduce the salt content. I plan on maybe adding a little bit of garlic to it next time to change it up but it's great the way it is. I always have the ingredients in the cupboard too. Thanks for the recipe!

"Incredible" defines this perfectly. I use a light olive oil and Braggs apple cider vinegar. I just put everything into my mini food processor and viola! end up with the best salad dressing ever. It is almost addictive.
I have prepared this twice in the past month and we've liked it very much. I did make some changes as others have suggested,,,, using balsamic vinegar, I have used olive oil once and vegetable oil the second time (liked both), added 4 large cloves of garlic and used about 1/4 cup of splenda rather than sugar. Thanks for this delightful salad dressing recipe tree luee dee.