Incredible Honey Wheat Bread (No Bread Machine Required!)
Susie D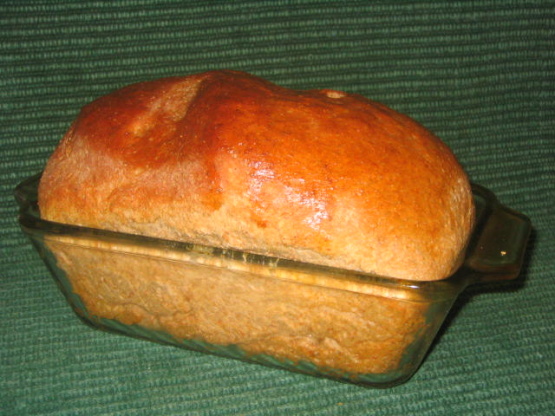 I can't remember where I found this but it was somewhere on the internet. If you don't have instant yeast, you can use active dry yeast and heat water, honey, and butter to 125 degrees before adding it to the mixture, that's what I do. This bread goes great with everything! I recommend chicken salad. Despite the many instructions and ingredients, this is quite easy.

As I noted each review, in the only reviews with less than 5 stars, the chefs opted to make changes. I don't think they should even be allowed to rate the recipes if they changed them. This is without a doubt the ABSOLUTE BEST whole wheat recipe I have come across. I myself opted to use 1/2 honey also, but would not have posted review if less than 5 star due to changing original recipe. Thank You for the post.
Combine all ingredients in a medium-sized bowl.
Stir until dough comes together and pulls away from sides of bowl.
Knead for 10 minutes until smooth.
Transfer to lightly oiled bowl, turning to coat all sides.
Cover and allow to rise until doubled in size, at least 1 hour.
Shape into 4 long loaves and place on lightly greased cookie sheet, cover.
Let rise for 1 hour.
Bake in preheated 350 degree oven about 30-35 minutes. Baking times will vary.