Incredible Grill Cheese Sandwiches
lets.eat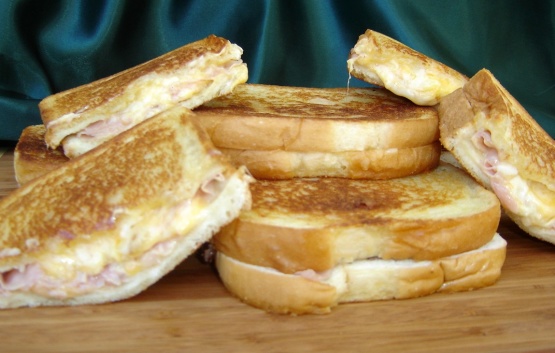 Originally from Southern Living; given to me by my lifelong best friend. Comfort food

The best grilled cheese sandwich I have ever had, bar none. I loved the flavor of the 3 cheese together. The maynnaise-dijon adds a tangy taste. I made half with ham and half without for my family's differing preferences. These are wonderful, easy to make and very filling. Thanks Nurse Di.
Combine first 6 ingredients.
Spread 1 side of bread slices evenly with butter.
Turn 8 slices buttered side down; spread evenly with cheese mixture.
Top with ham, if desired, and remaining bread slices, buttered side up.
In a large nonstick skillet over medium heat, cook sandwiches two at a time until golden, turning once.