Incredible Edible Cheese Biscuits
Brenda.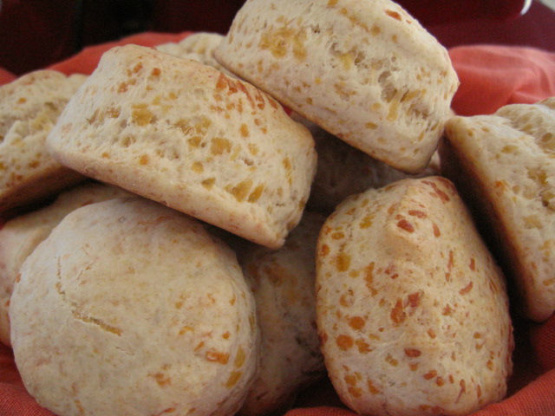 Anybody who knows me, knows that I can't bake to save my life. My gf jokes that whenever I bake biscuits then you know the NHL is short on pucks! So when I came across this little gem of a recipe she had to eat her words, literally, when they came out perfect! I found the recipe in a non-profit cookbook called "A Little Taste Of Home".
Cut shortening into dry ingredients with a pastry blender.
Add milk and cheese.
Mix and turn out on a floured board.
Knead 8 - 10 times.
Cut with round cutter.
Bake at 400 degrees F for 12 - 15 minutes.