Incredible Chicken Lasagna
2Bleu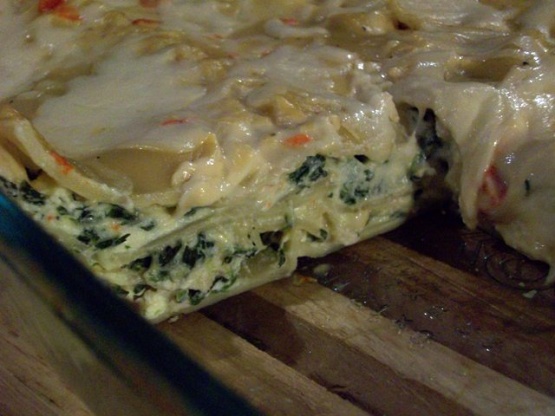 this is a great tasting lasagna, topped with alfredo sauce and white wine. It is VERY TASTY. From my mother.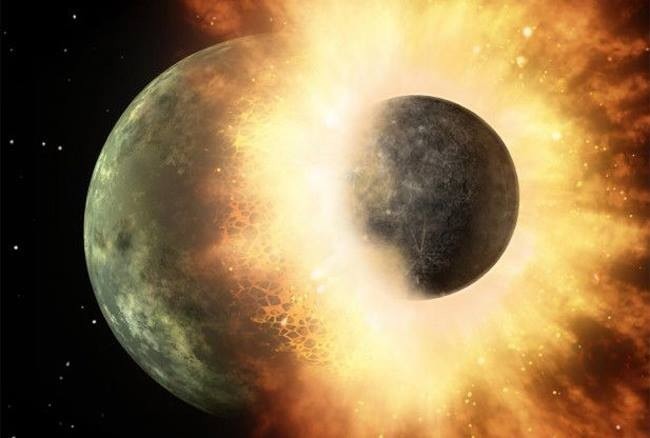 Top Review by 2Bleu
This was a really nice change from ordinary lasagna. DH said it tasted sort of like chicken pot pie. I made this with 12 lasagna noodles for 3 layers of filling and it fit perfectly into my 9x13 pan. I omitted the mushrooms and for the pimento, I used a jar of Classico Alfredo with roasted red peppers. I added the chicken into the can soup/alfredo mix and it worked out wonderful. I use Mexican cheese for the topping. I would bake it for 1 hour next time, as it was not 'steaming hot' out of the oven. We really enjoyed the spinach and overall a great recipe but one thing we both agreed on was that it needed garlic. Thanks for sharing the recipe.
In a large skillet, melt margarine and saute onion, and mushrooms.
Stir in soup, alfredo sauce, pimentos, wine, tarragon, and basil. Reserve 1/3 of the sauce for top of lasagna.
Drain spinach well between several layers of paper towels. The spinach needs to be completely drained.
In another large bowl, combine spinach, ricotta, parmesan and egg and mix well.
Spray a 10x15 inch baking dish with non-stick cooking spray and place 3 noodles in dish. Make sure 10x15 dish is full size with a depth of 2 1/2 inches.
Layer with half of remaining sauce, spinach-ricotta mixture, and chicken. The spinach ricotta mixture may be dry, that is ok, and you might have to spoon it over the sauce and spread it out.
Sprinkle with 1 1/2 cups cheddar cheese.
Repeat the layer, starting with the sauce, but save some sauce for the topping.
Top with the last 3 noodles and reserved sauce.
Cover and bake at 350°F for 45 minutes.
Remove from oven, and sprinkle remaining cheese on top.
Return to oven uncovered and bake for 5 minutes or just until cheese melts.
Let stand for 10 minutes before serving.