Saturn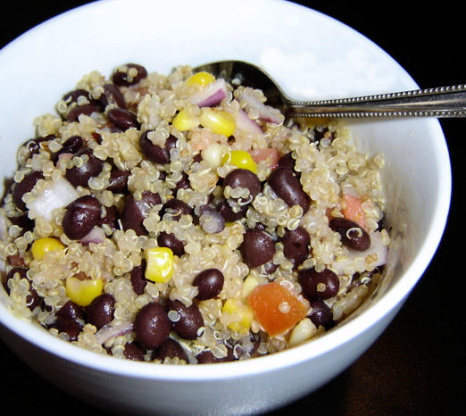 Instructions for the salad are lacking but the salad is wonderful. I have never made quinoa before but this had such a great flavor and cruch. I really liked the cilantro and hot sauce together. I think this would also be great with Rotel tomatoes and green chilis. The important thing to note about making quinoa is that it must be rinsed very well or will turn out bitter.
Combine all ingredients.
Serve with the bottle of hot sauce on the side, so each diner can add more heat to his or her taste.