Improved Olive Garden Alfredo Pasta by Todd Wilbur
From www.TopSecretRecipes.com. This is an updated version of the "Olive Garden" Alfredo Pasta recipe. This recipe includes more grated Parmesan cheese and fresh garlic instead of garlic powder. You'll find this sauce thickens easier and has an improved Olive Garden taste. Just be sure not to crank the heat up too high when simmering the sauce or it could break, resulted in a not-so-creamy, curdled Alfredo.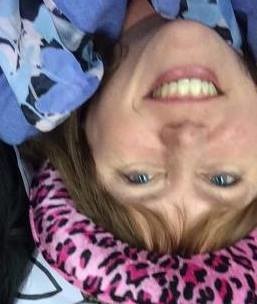 Top Review by AmyZoe
I got this recipe from Top Secret Recipes/Todd Wilbur. I added 12 oz of shallots because I wanted seafood. I also added extra Parmesan cheese. Next time I'll add some fresh parsley. My recipe said this serves 3, but I think it serves more like 6 (although it's easy to keep going back for more). Thank you for posting this delicious recipe!
Melt butter in a medium saucepan over medium/low heat.
Add the garlic, cream, pepper and salt, and bring mixture to a simmer.
Turn the heat down if the mixture reaches a rapid boil or it could boil over.
You just want a simmer.
Add the cheese, and continue to simmer sauce for 8 minutes or until thick.
While sauce cooks, bring 4 to 6 quarts of water to a boil and add the pasta.
Cook pasta for about 12 minutes or until done, then drain it.
Spoon pasta onto serving plates with Alfredo sauce poured over the top.