Impressive Mashed Potatoes
lazyme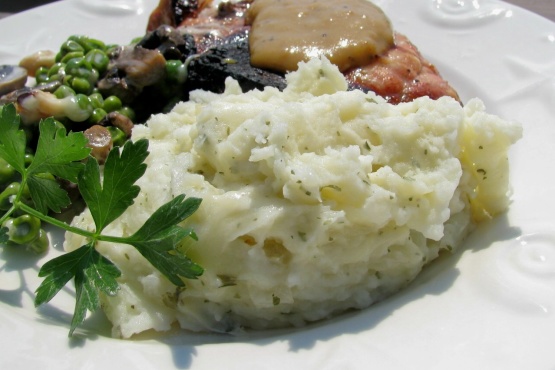 A creamy vegetable, with added taste to suit all the family. easy and versatile
Place potatoes in a saucepan, adding the onion. and enough water to cover.
Simmer until the potatoes are just cooked. and drain.
Mash well, adding enough milk to make creamy. adding the butter.
Mix in the parsley and cheese. mix well.
Serve hot. Can also be heated in the oven for 20-30 minutes or until the top has slightly browned.
Also a nice variation as a topping for casseroles, and meat pies.