Impossible South Western Chicken Pie
Sara 76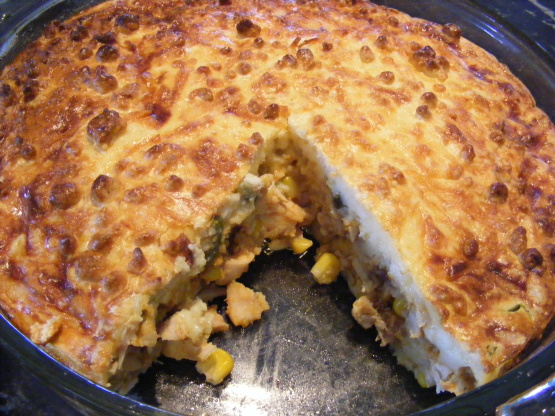 Not sure where I got this, probably off a bisquick box. It is easy for hungry teens to make.
Heat oven to 400°.
Grease 10-inch pie plate.
Mix chicken, corn and seasoning mix; spread in plate.
Sprinkle with chilies and cheese.
Beat remaining ingredients until smooth.
Pour over chicken and cheese.
Bake until knife inserted in center comes out clean, about 30 minutes.
Cool 5 minutes.
Cut into wedges.