Prep 15 mins
Cook 45 mins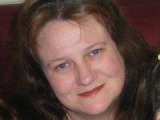 This is a very quick way to make a fantastic quiche. Its so delicious. A real winner for the family to enjoy. I got this recipe from a friend who uses it all the time. Thanks suzzie! This is a definite pass-around recipe to all your friends.
Directions
Combine milk, eggs salt and pepper.
In a mixing bowl place flour, bacon, cheese and onion.
Stir and toss until all ingredients are coated in flour.
Pour egg/milk mixture into the dry ingredients bowl.
Stir until all combined.
Pour into a greased quiche plate and back in the oven on 200°C (~375°F) for 45 minutes,.
turning plate around once towards the end of cooking time to allow to brown evenly.
My Variation - use ham instead of bacon plus add a few cups of steamed veggies.
Also you could substitute half of the milk with cream.
Most Helpful
this is an awesome recipe, love the fact that it makes its own base, it tastes great. very simple to make...
I used ham, tomatoes, and spring onions for a great quick & easy Quiche for our Sunday night 'Tea' This recipe lends itself to many options and I think that is a big plus. Thanks for a "keeper' for me. :)

This was my sons' first introduction to quiche. I am happy to report that they both went back for seconds! This was great. I did make a few changes. Though they were very little ones. I omitted the onions and used ham instead of bacon. And I only used the one cup of cheese. I also added in another egg. I did that because my pan is bigger than the one called for. I had to use a 7 1/2" x 10" as I don't own a quiche pan. It worked perfectly. Well, except that my fiance didn't grease the pan very well and so it all stuck to the bottom. That is his fault, not the recipes! I will be making this again and again. Thanks so much.