Impossible Peanut Butter Cookies
imOatmeal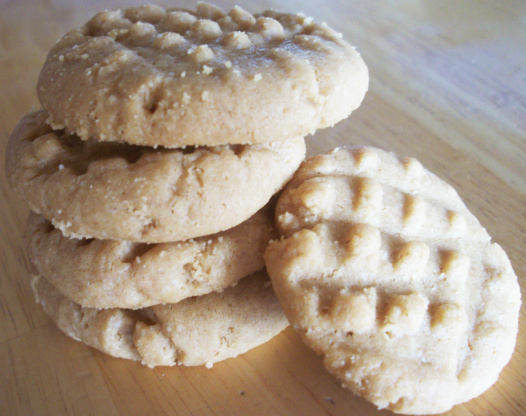 These are the quickest, simplest peanut butter cookies that you will ever make and they taste great!

These are really amazing. My whole family enjoyed them and no one can believe they only have 3 ingredients! Be sure to flatten them far enough or the middles will not cook through.
Mix peanut butter, sugar, and egg together until smooth.
Drop by teaspoon onto cookie sheet two inches apart. If desired, roll in extra sugar before placing on cookie sheet.
Press with fork; press again in opposite direction.
Bake 10 to 12 minutes at 350 degrees Fahrenheit.
Do not brown; do not over bake.