Impossible Macaroni and Cheese Pie
Prep 10 mins
Cook 40 mins

One of my Mom's favorite Bisquick Recipes. This brings back memories!
Directions
Heat oven to 400 degrees Fahrenheit.
Grease a pie plate 10 x 1 1/2 inches.
Mix 2 cups cheese and the macaroni.
Sprinkle mixture in the plate.
Beat remaining ingredients, except the 1/4 cup cheese, until smooth, 15 seconds in a blender on high, or 1 minute with a hand beater.
Pour into plate.
Bake until knife inserted in center comes out clean - about 40 minutes.
Sprinkle with 1/4 cup cheese.
Bake until cheese is melted, 1 to 2 minutes.
Cool 10 minutes.
Serves 6 to 8 people.
Reviews
Most Helpful
I was looking for an easy Macaroni and Cheese for dinner. My macaroni was hard and there were just too many eggs. I think I might try again and precook the macaroni and only use 2 eggs. It was just very disappointing.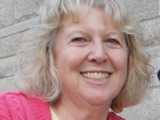 Very easy recipe, nice presentation. I used 2 cups skim milk and 1/3 cup half and half. Followed recipe exactly but left out hot sauce. Macaroni was slightly al dente. If you prefer well cooked macaroni, par boil it first for a few minutes. Let baked pie cool for at least 15 minutes with foil covering the top. This will allow the pie to "settle" so that it slices into nicely formed wedges. Definitely worth a try. Am serving this with sauteed porto bello mushroms, sliced, on top of pie wedge, accompanied by a green salad.
Easy comfort food! I definitely thought it was impossible, but it worked. :D I used 6 egg whites in place of the eggs and skim milk. It came out super fluffy. Thanks, Wendy!