Impossible Coconut Caramel Custard Pie
cnmshay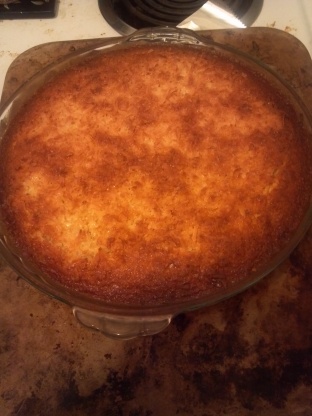 No muss, no fuss, just a delicious pie that is ready for the oven in five minutes. Forms its own crust with a fabulous custard filling and the coconut topping toasts as the pie bakes.

My family finished off this pie in two days. I also added about 1/2 cup (or a little more) coconut to the batter and as if it weren't sweet enough, I served it topped with Cool Whip. This recipe is definitely a keeper!
Combine all ingredients except coconut in a blender and blend at high speed for 15 seconds.
Pour into greased 10" pie plate.
Sprinkle coconut on top (optional).
Bake at 350° for 45 minutes or until knife inserted in center comes out clean.
Cool completely before cutting.