Parsley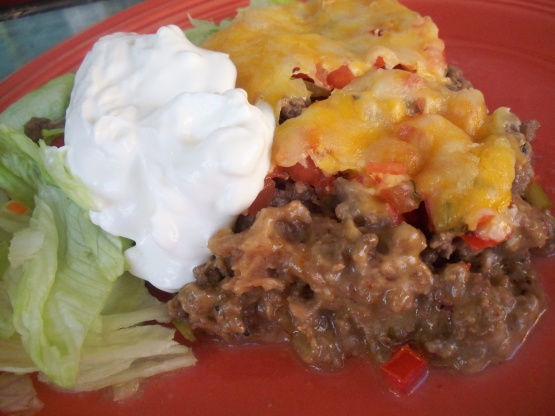 Thought it would have better if the salsa and some cheese were mixed with the meat before baking. The bottom was soggy, the meat dry with a layer of salsa and cheese on the top. Could have made a much tastier dish with my pound of hamburger.
Mix Bisquick, water and refried beans together and put it in the bottom of a greased pie plate.
Brown and drain seasoned ground beef; put on top of mixture in pie plate.
Add salsa and then cheese.
Bake, uncovered, for 30 minutes at 350 or till golden brown.
If you let it sit for about 15 minutes, it tends to cut more like a pie.
Serve with extra salsa, sour cream and tortilla chips.
Can be made the night before and refrigerated; then put in the oven.