Derf2440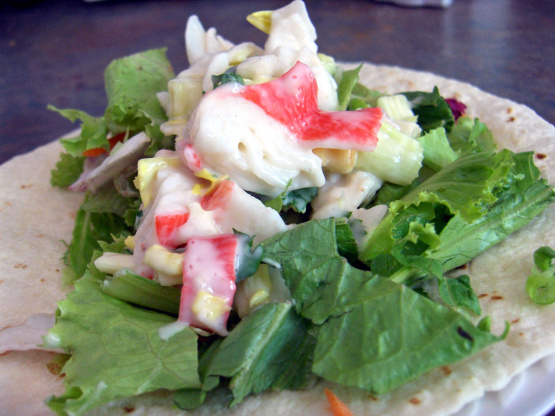 Great Summer Salad, you can use all crab or you can use half shrimp and half crab.

I have used this recipe with great success for more years than I care to count but I use a hot pepper sauce(to taste)in place of the horseradish. Horseradish,as with other bottled sauces,suffers from manufacturers choice in that the a/m product often is too vinegary so or so hot it burns the retina. Go with what you know you can depend on for that touch of fire that gives this recipe its'distinction.
Cut crab into bite-sized pieces.
Combine the crab with the onions, celery, lemon juice, mayonnaise, dill weed and horseradish; mix well.
Place the salad greens on 2 plates for large portions and 3 plates for small portions.
Divide crab mixture among the plates; sprinkle with the parsley.
Place lemon wedges on plate.
Serve.