teresas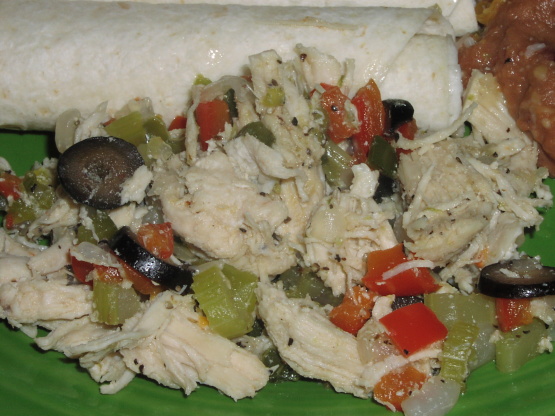 This filling is great the next day in omelets too.
This has quickly become a favorite. The flavor combination is simple yet savory. It is a very easy dish that reheats well.
Place all ingredients in a sauce pot and simmer together; simmer until some of the liquid drains off.
Place a scoop of mixture either into a soft tortilla or a hard shelled taco, add toppings and eat!