IHop Pancakes (Best Pancake Recipe Ever!)

I got this recipe from the "Top Secret Recipes" cook book, by Todd Wilbur. My stepson who normally hates home made pancakes loves these! I ALWAYS double this recipe. You can freeze left over pancakes (if there are any), or save the batter in the fridge for up to 3 days. Then make fresh pancakes again. I have made home made pancakes for years. This is the very best pancake recipe I've ever made! My family loves these pancakes. It is a popular request.
Directions
Preheat a skillet over med heat. Use a pan with a nonstick surface or apply a little nonstick spray.
In a blender, or with mixer, combine all of the remaining ingredients until smooth.
Pour the batter by spoonfuls into the hot pan, forming 5 inch circles.
When the edges appear to harden, flip the pancakes. They should be light brown.
Cook on the other side for same amount of time, until light golden brown.
Reviews
Most Helpful
Great pancakes! The recipe made about 12 flavorful pancakes. I found that I needed to cook them at a lower temperature than I usually do for pancakes, because they brown up very quickly. Great flavor. Thank you!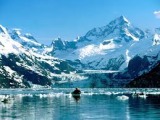 So yummy. They were thinner than I expected but that's ok - I just ate more of them. lol. Thanks for sharing. Made for Best of 2014 tag.

These pancakes are very good! I counted out 14 pancakes (from 1/4c batter ea), although these are the thin type. I don't think they exactly match IHOP in flavor. I think those have slightly more of a creamy tang to them. But these are still delish. Makes for an all too easy breakfast which I served with sausage links (which I precooked, froze and then just nuked), so perfect for me to get together on a workday/schoolday. Thanks for sharing!

Get Healthy Your Way