Very juicy chicken breasts with the added zing of salsa.
Directions
Place chicken in the bottom of the crock pot.
Pour salsa over chicken to cover.
Cover and cook on low for 8 hours or high for 4 hours.
Reviews
Most Helpful
I make this a lot -- though I have a couple additions to it. After cooking in the crockpot, I take it out and shred it, then put back in the crockpot and add a can of corn, and a can of black beans, and let cook for an additional hour and serve in tortillas with guacamole and sour cream -- best chicken tacos ever!

This recipe has a lot more flavor than expected. Buddha was leary of how it would taste because of just 2 ingredients but found it surprisingly flavorful. (I cooked a small portion of cubed chicken and used Pace Picante Salsa in my mini slow cooker and it overcooked, but we did not count that into the rating as it was chef's error). Now that we've sampled it, we look forward to making a full batch next time. Thanks for sharing the recipe. :)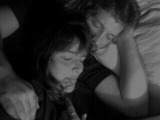 Very good recipe, place some frozen chicken breast in the crockpot added some taco seasoning and the salsa. Cooked on high,took out the chicken and shredded it placed it back in the juices for about a half hour. Served as chicken soft tacos. Thanks for the easy and delicious recipe.