Iced White Chocolate Coffee
Annacia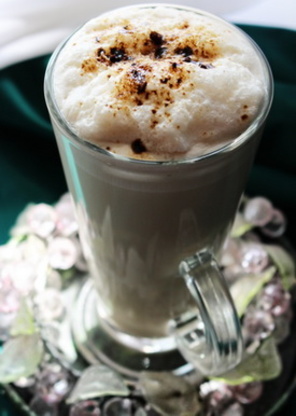 This lovely chilled drink is decadent. It is so delicious, rich and creamy. The Ghirardelli chocolate and Godiva liqueur, take this drink to a new level. Enjoy.

I have white coco but couldn't find white chocolate liqueur anywhere within my reachable area....or unreachable for that matter. I had to manage with a virgin afternoon treat and was not disappointed in any way. I used the last of my homemade white chocolate ice cream and I think that filled the gap pretty darn well. The drink was delicious and fluffy if one and say that about a liquid. Pure yum in a glass. :D
Combine all the ingredients in a blender and blend until smooth.
Pour into a tall chilled glass and sprinkle the instant coffee over the coffee mixture and finish it off with the white chocolate flakes and serve immediately.