3 Reviews
This is a great idea for a quick glass or pitcher of real iced tea that's as fast as the ghastly powdered stuff. I found it didn't need to be boiled a second time as the sugar dissolved completely when added. I will use this recipe again but would suggest making sure the proportions are right for your own personal tastes before making the full amount. I like sweet tea that is strong, so I'll need to use more tea bags or about half the sugar. This would also be a great recipe to use with other sweeteners. Thanks, CrystalB, for posting!

This is just what I was looking for except using green tea and not sugaring it. I prefer to use simply syrup on the side so I can control the amount of sweetness of each cup. Plus, guests can do the same when you put out a small pitcher of simple syrup to sweeten their tea with. Dissolves instantly, and elegant in presentation.
I usually put in a little less sugar and a few more tea bags nowadays, but this is my original formula as well -- again, probably from the same source!!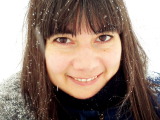 Iced Tea Concentrate