gailanng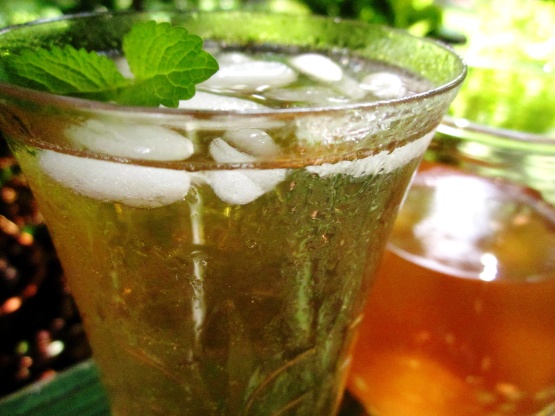 Good iced tea, more sugar may be added if you find it too sour for your taste. Mix in a large pitcher.
Measure sugar and place in large mixing bowl with 1/2 cup lemon juice to dissolve.
Boil water and measure 2 cups.
Add tea bags to the water and steep for no more than 5 minutes.
Remove the bags and discard.
DO NOT SQUEEZE tea bags (this crushes the leaves and releases the tannin which is bitter).
Pour hot tea into sugar/lemon mixture and stir to mix well.
Transfer into pitcher and add 5 1/2 cups cold water.
8. Refridgerate and serve over ice.
9. Cool and refreshing.