BecR2400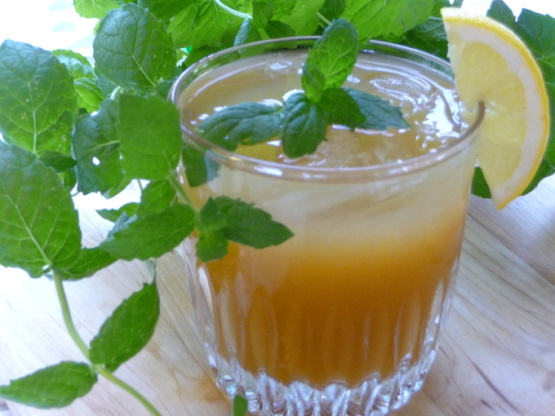 Cool and refreshing beverage I developed to make use of the fresh mint I planted this summer. In memory of summer afternoons with Aunt Pat in Waco, TX.
Crush mint leaves with sugar and lemon juice; pour boiling water over mint leaves and tea bags.
Let steep to desired taste; drain tea bags.
Mix in peach nectar.
Pour over ice in tall glasses and garnish with fresh mint.