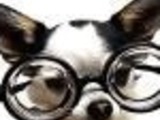 I went through pages of coffe/mocha shakes/smoothies recipes, but didn't find one like this. So I'm posting it. You have to love coffee, but if you do, you'll love this. For calorie counters, use non-fat frozen yoghurt and skim milk and artificial sweetener. If you don't care about calories, use ice cream and cream.
Directions
In a blender, combine ingredients (adding sugar to taste or omitting it) and blend until smooth.
Pour into chilled glasses.
Most Helpful
Really refreshing shake. I used Nesquick chocolate powder instead of the cocoa powder but otherwise followed the recipe. Great mocha flavor!
This was so good! I treated myself for all the planning and cooking going on during the holidays, and I made a great choice for the treat! Loved it. made for Everyday is a Holiday tag!

This was an excellent breakfast treat this weekend. I didn't add any extra sugar, and it was the perfect level of sweetness for us. Thanks Chef Kate!