Iced Green Tea With Ginger
gailanng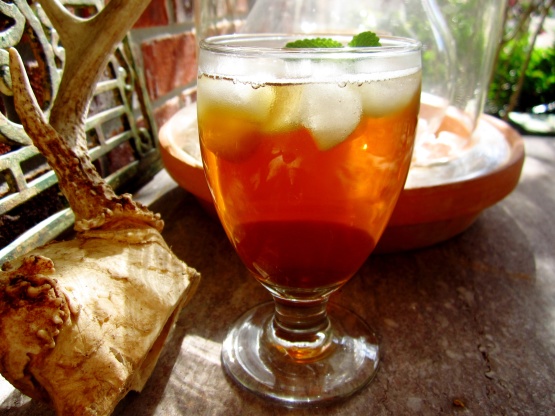 Recipe from Glorian ruoka&viini magazine. The recipe calls for loose tea leaves but I don't see why you couldn't use tea bags instead! Adjust the amount of sugar to taste.
Measure water into a saucepan, add ginger and bring to boil.
Add tea leaves; brew 1-3 minutes (or longer, depending on how strong you like your tea).
Add sugar and lemon juice, strain tea.
Allow to cool and add ice. Garnish with lemon balm leaves.