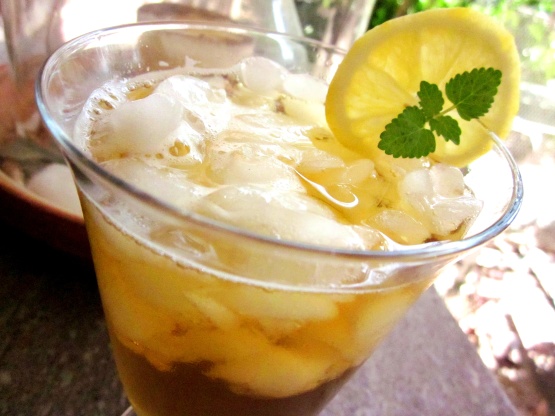 I've been using this formula to make tea, and it hasn't failed me yet. I do use only a 1/4 to 1/3 cup honey since I don't like it too sweet, and it comes out tasting great. Thanks!
Directions
In a saucepan, pour boiling water over tea bags; cover and steep 5 minutes.
Remove tea bags from water, squeezing gently.
Stir in 2 cups cold water and sweetener, stirring until sweetener dissolves.
Serve over ice or let tea come to room temperature then serve over ice.