gailanng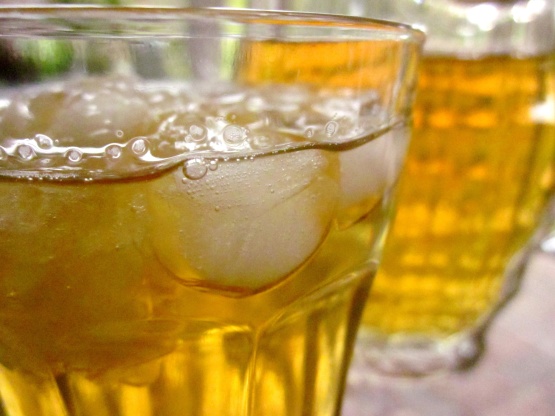 Very refreshing way to get more green tea into your diet!

The weather's pretty mild in the south. Come to think about it, I don't even own a pair of gloves and have only one coat. For those living with wind chills in the negatives, know that I'm living happily ever after during Louisiana's winter months drinking my Iced Green Tea.
Boil water.
Remove from heat, add minced ginger and tea bags. Steep tea for ~3 minutes.
Remove tea bags and strain tea into a pitcher. Refrigerate until cold & serve w/ sweetener if desired.