Catnip46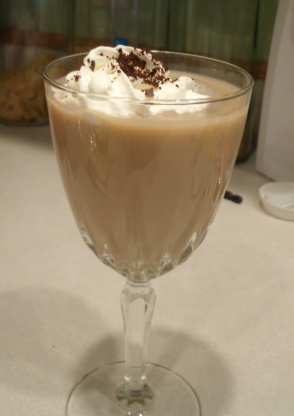 Try with your favorite flavored syrup or you can omit the flavoring.
In a pitcher, combine the espresso, brown sugar, milk and syrup.
Stir to mix evenly.
Refrigerate until cold.
Fill 4 glasses with ice cubes.
Pour coffee over ice.
Add 1/4 cup whipped topping to each drink and sprinkle with ground espresso beans.