diner524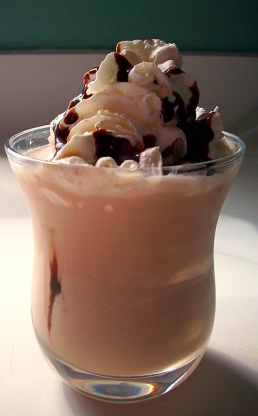 You may use any flavor of ice cream that you like but you don't want any with fruit/nuts in it. Use Sugar Free (or No Sugar Added) ice cream for a diabetic treat.

Mmm!! this was very very nice. I used vanilla diabetic ice cream and millicano whole bean instant coffee and a really good cocoa powder. it was great. I love coffee in everything but a hot drink I just don't like it hot, but it's so nice when it's cold like this so cooling and creamy on a nice hot sunny day. I didn't have a big glass full but for me it was just enough, I guess my scoops were small. This will be made as a regular my friend that comes to visit is a coffee aholic and she will just love this I can't wait. Thank you for posting. Made for touring the world with the diabetic forum. June 2011
Combine all ingredients in a blender.
Blend until smooth.
Pour into a tall glasses and serve.