Iced Coffee (Dunkin Donuts)
Jewelies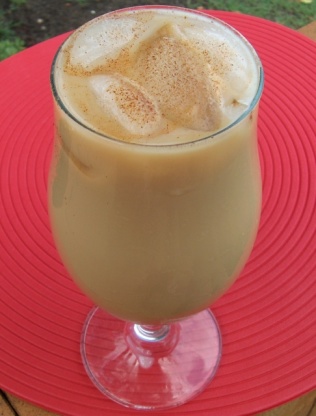 I have tried to make iced coffee before but it never tasted like my favorite from Dunkin Donuts! I finally realized they were added as much milk as they were coffee, and extra sugar. Often, later in the day, after the coffee in the carafe is not so hot, I make these as a refreshing drink. You can also add a tablespoon or so of flavored creamer, like amaretto, hazelnut, etc. for some variety.
this was a very tasty treat.it was easy to make and delicious.I made my coffee double strenghth for more taste.
Put sugar in a large glass.
Drop in ice cubes.
Pour coffee over ice and add milk.
Stir until sugar is melted.
That's it!