Iced Coffee {ca Phe Vietnam]
pammyowl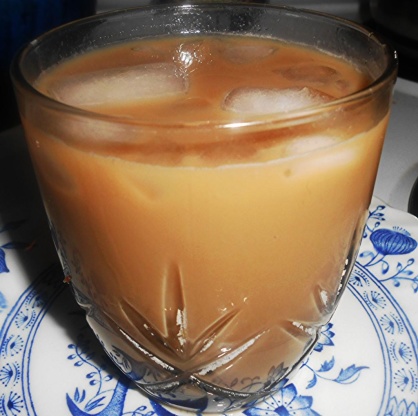 Taken from an 08 magazine article - I am unsure of serves as I have not tried it - perhaps 3 or 4 but it would depend on how strong and/or how sweet you take your coffee !!

Loved this cool refreshing drink on a hot summers day, thanks for sharing! Made for ZWT9
Pour coffee evenly among serving glasses.
Top with condensed milk.
Add lots of ice cubes.
Serve immediately.