Rita1652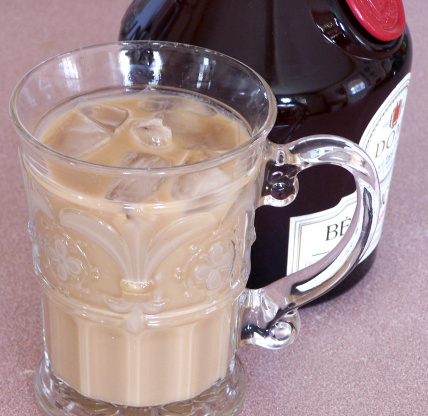 A refreshing iced coffee with a little kick! Use a French roast, or espresso blend to make strong coffee. Add more half and half if desired. (or more benedictine :))Cooking time includes chilling.

I made this for my husband because he loves strong espresso type coffees and sweet flavored creamers. This is a little fancier than those but still strong and sweet. He loved it.
Mix brewed coffee and sugar in a 2 quart pitcher.
Refrigerate and chill thoroughly.
Add Benedictine and half and half, stirring well.
Pour over ice, in tall glasses, and serve.