Iceberg Salad With Spicy Dressing
Derf2440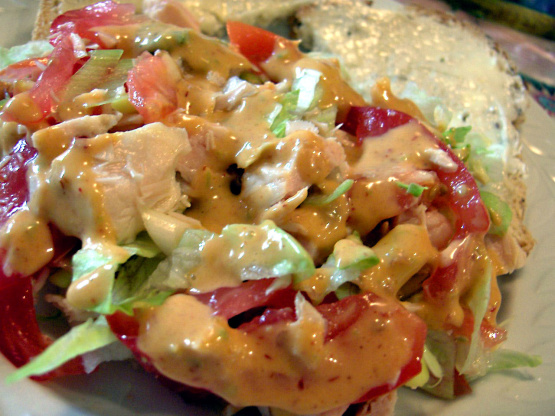 This is a refreshing crisp salad made with shredded iceberg, garden tomatoes, and scallions. Dressed with a spicy, smoky pepper dressing. This is a take off of a salad my DH ordered in a 5 star restaurant. He was surprised to see a salad made with iceberg. Something I don 't buy often.
Place all dressing ingredients into blender and blend till smooth.
Chill.
Toss all salad ingredients together add dressing and serve.