3 Reviews
Very interesting concept. I was happy with the results and the only thing I did different was use chocolate ice cream topping instead of caramel. One thing worth noting: Ice cream sandwiches vary greatly in size depending on the manufacturer. Get the biggest by weight for the best results.

There was no mention of the pan size needed for this and after I put the top layer of ice creme sandwiches on and went to put the Cool Whip and condensed milk mixture over that, the top ice cream sandwiches started sliding everywhere and would not stay in place . Very sloppy and very messy and I would recommend finding a pan that fits it exactly so that the sandwiches don't slide all over the place and I would also recommend figuring out a way to thicken the Cool Whip mixture
This was simple and delicious! My three year said, "Mmmmmmm! This is Goooood!" And I thought so too. :-) Only thing I did a little different was that I didn't add the whole 14 ounces of condensed milk. I used a little more than half, and it was rich enough. Awesome summer recipe!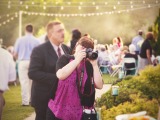 Ice Cream Sandwich Cake