loof751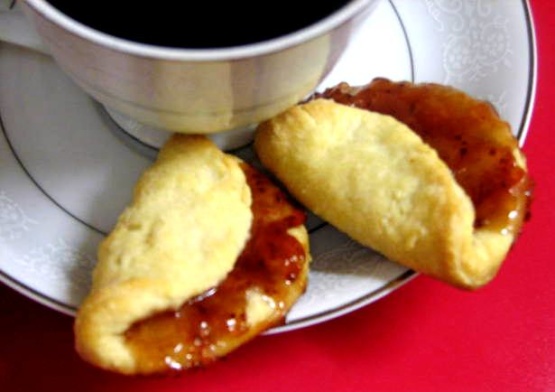 Good Xmas cookies! I got this from Mom's recipe book. If it's in there, it must be good!

These cookies are now a Christmas tradition. I like to a small amount of salt to the dough.
Sift flour and sugar.
Cut in butter until mixture resembles corn meal.
Add partly softened ice cream.
Blend.
Chill dough in regfrigerator for approximately 1 hour (This allows for easier handling).
Roll out and cut into squares or rounds.
Spread with any desired fruit filling and fold dough partly over the filling.
Bake at 375F degrees for 20 minutes or until light brown.