blk_chic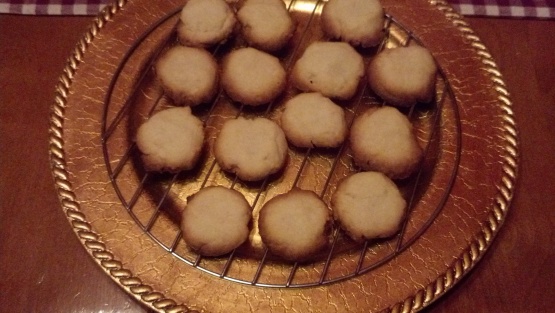 From the 1953 Better Homes and Gardens New Cook Book.

I made this recipe when I was learning how to cook with my mom. The recipe and cook book were gone at some time and I never could find the recipe. I am going to go make this recipe right now. I remember that it was the easiest cookie to make. I was excited to find it on line and I am going to share it with my family.
Preheat oven to 350 degrees.
Cream the butter and sugar.
Beat the egg yolk. Add the egg and vanilla to the butter/sugar mixture; beat well. Add the flour.
Drop cookies onto an ungreased cookie sheet and bake for 15 to 20 minutes.