Prep 10 mins
Cook 15 mins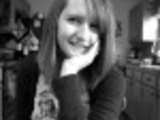 From the 1953 Better Homes and Gardens New Cook Book.
Directions
Preheat oven to 350 degrees.
Cream the butter and sugar.
Beat the egg yolk. Add the egg and vanilla to the butter/sugar mixture; beat well. Add the flour.
Drop cookies onto an ungreased cookie sheet and bake for 15 to 20 minutes.
Reviews
Most Helpful
I made this recipe when I was learning how to cook with my mom. The recipe and cook book were gone at some time and I never could find the recipe. I am going to go make this recipe right now. I remember that it was the easiest cookie to make. I was excited to find it on line and I am going to share it with my family.
I have been baking these cookies for Christmas since I was a little girl and my mom found them in her original Better Homes and Garden cookbook. When the new cookbook came out, my mom threw the old one out thinking all the same recipes would be there...but they weren't including this one! I searched for years looking for it and finally found the cookbook at an antique store! I'm so glad you have it here as well. I did search the internet years ago looking for it but never found it until now just taking a chance. These are the easiest cookies to make and they are the best. I am making them again right now! (I have a batch in the oven)
I use this exact recipe every Christmas - as did my Mom. We always rolled them into small balls, rather than dropping them. For a festive holiday cookie, press 1/2 of a candied red or green cherry in the middle of each dough ball. You can easily triple the recipe - and you'll want to, since it makes so few. Also - the cookies can be placed fairly close together on the sheet as they do not spread very much. Watch them so they don't get overly brown - just a little on the bottom. Wouldn't be Christmas without these!! And the mystery continues..."Why are they called 'Ice Cream' Cookies?" Enjoy!