Boomette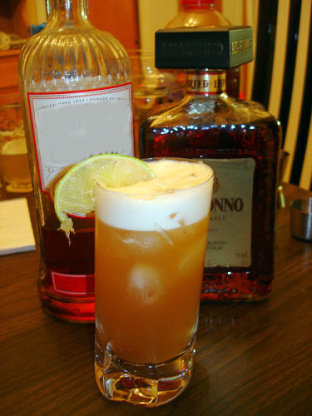 This is for Sam!If you have just the regular size shaker make it in 2 batches. Servings are 2 tall drinks or 10 shot glasses. Enough for 2 rounds of shots for 5 people.
In a large shaker filled with ice add ingredients shake till icy cold.
Pour into shot glasses to have as shooter or into a tall glass filled with ice garnished with a lime slice. Top with a touch of grenadine for color.
Enjoy!