I'm Sick… Doctored-Up Quick Soup
Boomette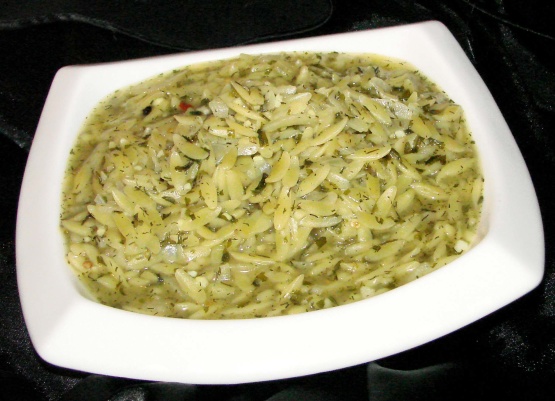 If you wake up with a stuffy head and sore throat and cough, you need soup NOW! I made this with what I had on hand and felt much better within a few hours.
This is a great soup considering that it's only dry spices (onion/garlic). I like the Montreal steak seasoning :) You didn't mention which kind of pasta to use, so I did with orzo pasta. That was not the best idea. Probably that 1 cup was too much cause I ended up with no liquid. I had to add more liquid and spices again. And even with that, it's way too thick. The best would be ramen noodle or very tiny pasta. Thanks Elaine :) Made for Holiday tag
Add seasonings to broth and heat to boiling. Simmer 10 minutes.
Add noodles. If using Ramen toss the seasoning packet in your spice cabinet to add later to mashed potatoes. (You don't need all that sodium!)
Let simmer 5 - 10 minutes, serve hot and steamy.