ImPat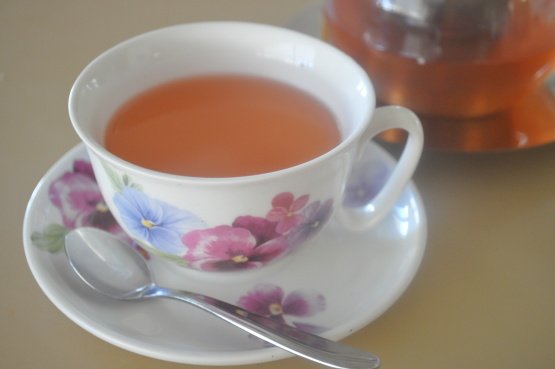 Has lemon, honey, ginger, and tea bags. I use 1 blackberry sage with regular.

Top Review by ImPat
A refreshing cuppa that soothed an upset tummy. I sliced the ginger and put it and the herbal lemon tea bag in the infuser basket, put honey and lemon use in the pot and filled with hot water, stirred to dissolve the honey, popped the infuser into the pot and lid on and left for 5 minutes to infuse with all the flavours. Thank you Dienia B for a refreshing cuppa for first thing in the morning, made for Please Review My Recipes.
Bring ginger and water to boil.
Add honey, lemon juice and tea bags.