Hunt's Barbecued Pork Chops
Debbwl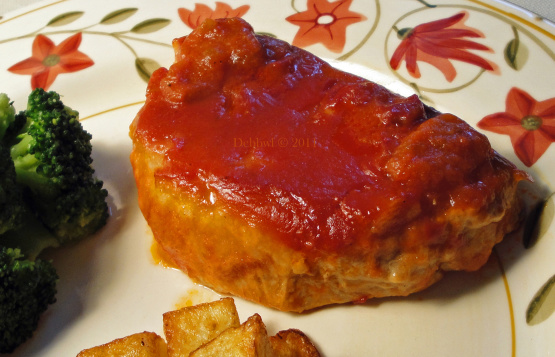 From a very old newspaper ad. It is not really barbecue like we know it. It says that they barbecue right in your oven; surely to make a man happy. Hunt's only cost a few cents a can at your grocery store and gives your recipe a flavor boost like no other product; great stuff lol.

Top Review by Debbwl
Dienia you are quite right these are not barbecue as we know it but still very tender and tasty. This makes a lot of sauce but we found that the left over sauce was good the next day warmed up and add to some veggies. A easy and economical dish that is sure to be made again. Thanks for the post.
Brown chops in oil.
Place in a shallow greased baking pan.
Combine tomato sauce, salt, celery, water, lemon juice, brown sugar, dry mustard, and pepper together; pour over chops.
Cover the dish and bake in moderate oven 350 degrees Fahrenheit for 1 1/4 hours or until tender, basting occasionally.
Serves 4 delighted people.