Parsley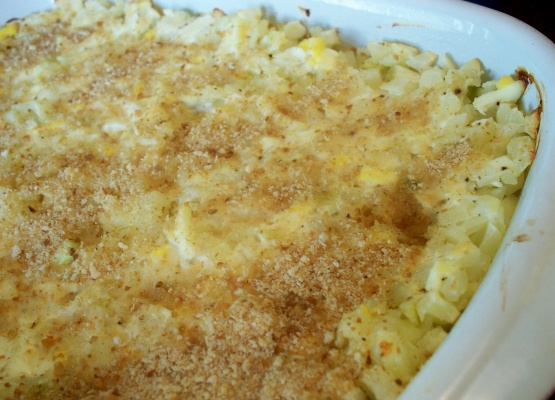 This recipe is an adoptee from the RecipeZaar account. It's a nice, simple potato casserole; very satisfying. Next time I make it, I will toss the potatoes with most of the butter, rather than leaving the butter in the bottom of the casserole. I will also drizzle the top with some butter (the breadcrumbs don't seem to brown, otherwise). I hope you like it!

I found this pretty bland as well. I think some herb(s) would help and more butter, too. Hubby loved it but I found it a bit ho=hum.
Pour melted butter in a casserole.
In a medium bowl, combine eggs, sour cream, salt and pepper and mix well.
Layer in casserole half of the potatoes, green onions, sour cream mixture and bread crumbs.
Repeat a second layer of each.
Sprinkle with paprika.
Bake in 350 F for 30 minutes.