Hungarian Paprika Potatoes (Paprikas Krumpli)
PetsRus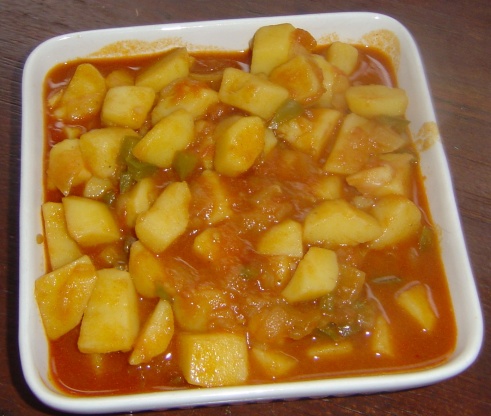 This is a very easy, very Hungarian potato dish which is great served with smoked sausage.

In a large saucepan, melt butter and olive oil together.
Sauté the onions for 5 minutes.
Put all of the rest of the ingredients into the pot, just barely covering the potatoes with water.
Bring to a boil, then reduce to a simmer.
Avoid stirring as much as you can to keep the potatoes from breaking apart.
Cook for 30 minutes or until tender.