Hungarian Cheese Spread (Liptauer)
Mulligan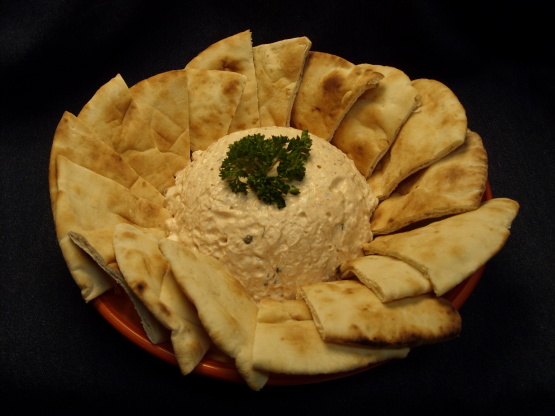 I remember having something very similar to this as an appetizer at a party. When I asked for the recipe I was told that it was a family recipe from Hungaria and she just dumps it all in. I then decided to research it and this is what I have come up with. It is combination of several different recipes that I came across until I came up with the taste I remembered.

I have made this twice in the last three weeks and we love it!! The first rime I used "hot" paprika--it really gives it a kick, but maybe too hot for some folks, so the second time I used half "hot" and half "sweet" paprika. Still had a punch, but much more mellow.
Cream together all ingredients.
Place into a bowl or pretty mold covered with plastic wrap. Cover top of cheese with plastic wrap.
Refrigerate for at least 2 hours overnight is best.
Unmold on to a serving plate and surround with rye bread squares, fresh veggies, or crackers.