Hungarian Cabbage Noodles (Kaposztas Taszta)
Prep 10 mins
Cook 20 mins

From American's Best Lost Recipes, Pg. 14
Directions
Bring 4 quarts of water to a boil in a large pot for the noodles.
Meanwhile, heat 1 tablespoon of the oil in a large skillet over medium-high heat until shimmering. Add half of the cabbage, season with 1/4 teaspoon of salt, and cook, tossing frequently, until golden brown, 5 - 8 minutes. Transfer the cooked cabbage to a place. Repeat with the remaining cabbage.
Add 1 tablespoon of salt and the noodles to the boiling water and cook until al dente.l Drain the noodles and transfer back to the pot. Add the reserved cabbage and butter, toss to combine, and season to taste with salt and pepper. Serve.
Reviews
Most Helpful
This is a nice twist on buttered noodles and easy to prepare. Made as directed, we felt it could be tweeked with some sauteed onions, and best served with corned beef. Overall, we liked this recipe. Thanks for sharing this unique dish.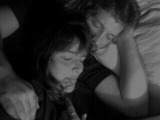 We LOVE cabbage & noodles! I always try an unreviewed recipe when I make it. How something so simple can be so delicious & comforting amazes me. This is a perfect recipe. I used 1 big head of cabbage chopped & a 12oz bag of noodles. We finished it. Thank you & happy cooking!