Hummus & Friends (Low-Fat With 6 Variations)

This is a super easy hummus recipe in which you don't need tahini and the result is still great tasting & creamy. Not the most amazing hummus in the world but if your into cutting fat & calories this is a great one to munch on. Isa also gives us 6 variations for this hummus. This recipe comes from Isa Chandra Moskowitz's book Appetite for Reduction - 125+ fast & filling low-fat vegan recipes.
Directions
Open the chickpeas and pour off about 4 tbsp of the liquid. Drain the rest of the liquid and rinse the chickpeas. Pusle them in a food processor along with the garlic.
Add the olive oil, lemon juice and pulse. Add 2 tbsp of the reserved liquid, salt, and paprika if using. Blend until very smooth and add in extra liquid a tbsp at a time if need be. Taste for salt & lemon juice. (I ended up adding more lemon juice). Let chill if not using immediately.
**VARIATIONS**.
**Horseradish-Dill Hummus: Add 1 tbsp prepared horseradish with everything else and then pulse in 1/4 cup fresh dill until finely chopped.
**Curried Green Onion Hummus: Add 2-3 tsp curry powder with everything else and then pulse in 1/2 cup chopped green onions until finely chopped.
**Shabby Sheik Hummus: Add 1 tsp ground cumin, 1 tsp smoked paprika, 1/4 tsp cayenne along with all the other ingredients.
**Roasted Red Pepper & Kalamata Hummus: Add 1 roasted red pepper, peeled & seeded (1/4 cup from jar) with everything else and then pulse in 1/4 cup pitted kalamata olives until finely chopped.
**Pizza Hummus: Add 1/4 cup chopped soaked sun-dried tomatoes with everything else and then pulse in 1 cup fresh basil until finely chopped.
**Jalapeno-Cilantro Hummus: Pulse in 1 seeded chopped jalapeno & 1/2 cup fresh cilantro until finely chopped.
Most Helpful
Yummy!! I did find I had to add more reserved liquid, but that is probably due to my blender. I used unrefined extra virgin olive oil, sea salt, no paprika and I did the Curried Green Onion Hummus version using recipe#442889. I'd like to try some other versions of this easy hummus. Made for
Veggie Swap 32 ~ March 2011.

I made the roasted red pepper/kalamata combination and loved it! I loved being able to make a good tasting hummus without the use of tahini. I will keep this recipe handy. I especially love all the variations given. Thank you so much!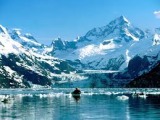 I made the curried green onion hummus last night to bring to an Indian themed dinner party. I used madras curry powder, 2 tsp. I needed all of the chickpea liquid. This was really easy and I had all the ingredients on hand. It went over really well.